Learn | Enrich | Advance | Develop
To connect pre- and in-service educators with next-practice research findings, experts across the education spectrum, and localized community resources, the nv|forward team has built this site as an open access resource for education professionals, students, and others.
Join us as we welcome national speakers and local experts to share their wisdom and perspective to help practicing and pre-service educators and education professionals think critically about their practice.
See who we're bringing to campus and register to join us.
Take courses to sharpen your skills in effectively working with students and families in Title I settings.
Browse our library of recordings of PD Day keynotes and breakouts.
December 2 | 9AM-3PM
Educators LEADLearnEnrichAdvanceDevelop
PD Day
Featuring keynote address and breakout sessions with Dr. Gloria Ladson-Billings
Please join us!
Limited in-person seats are SOLD OUT but you may join us virtually!
December 2, 2023
9AM – 3PM
Educators LEAD events are made possible thanks to generous funding from the Nevada Institute on Educator Preparation (NITEP), the Nevada Educator Preparation Institute & Collective (NV-EPIC), and the Nevada Institute on Educator Preparation, Retention, & Research (NIEPRR).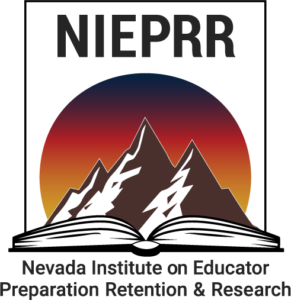 Learn | Enrich | Advance | Develop