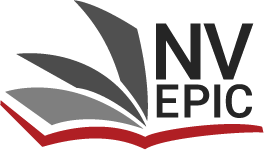 Nevada Educator Preparation Institute & Collaborative (NV-EPIC)
Supporting future Nevada educators through UNLV's accelerated licensure pathways with fellowships and wrap-around approaches to build strong and empowered professionals.
Nevada Institute on Teaching & Educator Preparation (NITEP)
Investing in the intellectual curiosity, professional development, and long-term retention of service- and data-driven Nevada educators committed to moving Nevada forward.
Nevada Institute on Educator Preparation, Retention, & Research (NIEPRR)
A cross-institutional collaboration (NSC, UNLV, & UNR) focusing on intentional recruitment, meaningful engagement, and long-term retention of Nevada educators through community-focused and research-informed approaches to education.