Apply by November 12, 2023 and begin your journey December 2023!
Are you ready to move Nevada Forward?
The UNLV College of Education's Paraprofessional Pathways Project provides a fast-track, high-quality pathway for paraprofessionals and school support professionals to earn a Bachelor of Science in Education and complete qualifications for teacher licensure in a single academic year. We even have funding through the Nevada Educator Preparation Institute & Collaborative (NV-EPIC) to support the cost of your program. The UNLV College of Education, along with various community partners, is also building a network of support committed to your success.
The Paraprofessional Pathways Project (PPP) was initiated in 2020 by UNLV College of Education Dean Danica G. Hays and UNLV President Keith Whitfield. Since its inception, both Clark County School District and the Nevada Department of Education have committed funding to help expand the reach of this pathway to licensure.
Is the UNLV PPP program right for you? If you answer YES to ALL of these questions, you

may

be a good fit.
You have earned 60+ college credits* or an associates degree** from a regionally accredited institution AND have completed ALL General Education requirements.

NOTE: Students who have not yet completed all General Education requirements should still apply as they may qualify for programs which help cover Gen Ed tuition/fees to help you become eligible for a future cohort of PPP.

*Official transcripts will be reviewed by the College of Education's Education Student Services Center (ESSC) to evaluate any missing General Education requirements applicants will be required to complete to be eligible for PPP.

**Certain associate's degrees from NSHE institutions (AA, AS, and AB) may waive general education requirements.

You are currently employed as a paraprofessional or school support professional in any Nevada public and/or charter school (or can gain employment at a school by the start of the program).

You have permission from school administration (and/or current supervisor) to complete the program and conduct student teaching hours in the classroom. You must have your supervisor's and/or building administrator's approval to have regular classroom access throughout the program.

You are interested in working in early childhood education (birth-2nd grade), elementary education (K-8), or special education (K-12).

You are comfortable working in a fast-paced, dynamic learning environment.
NOTE: Students who have not yet completed all General Education requirements should still apply for PPP — we have programs that can help you cover tuition/fees for General Education courses so you can qualify for a future cohort of PPP!
Already have a bachelor's degree? No worries! We have another program to help you achieve your goals. Click here for more information on our A-ARL Program.
What makes PPP

different?
The program values relationship building and nurturing a community of learners. Why? Because the best way to move Nevada forward is to prepare diverse individuals with other diverse individuals who bring rich and unique experiences to the table. Our goal: developing a community of educators dedicated serving our communities.
ACCELERATED CURRICULUM TO MEET THE NEEDS OF WORKING PROFESSIONALS
PPP moves fast! But the program provides a high-quality experience tailored to the needs of working professionals that doesn't sacrifice quality, time with your family, or take you away from your other responsibilities. Program courses are offered in either 4-week (elementary) or 8-week (early childhood & special education) blocks that are tailored to meet student needs. This format allows students complete all remaining bachelor's degree requirements in a single academic year.
Professional Development & Microcredentialing
Not everything will be learned in the classroom—UNLV's or your school's. The program offers world class professional development to give you new perspectives and ideas about how teachers move Nevada forward. NV-EPIC compliments PPP by offering free microcredential courses in partnership with the Clark County School District (CCSD) designed to provide you with the tools and resources you need to be effective in a constantly evolving educational landscape.
Continued Mentoring & Support
Developed in partnership between the Clark County Education Association (CCEA), the Public Education Foundation (PEF), CCSD, UNLV, and other partners, PPP and NV-EPIC will support you with mentoring and induction for your first three years as a classroom teacher after the program ends. Why? Because your success as a teacher moves all Nevadans forward.
Costs never seem to stop rising. Gas prices, grocery prices, and even the price of your morning cup of coffee are skyrocketing. NV-EPIC works with a variety of partners to identify specific funding sources available to each student to ensure that program costs are 100% covered for each student.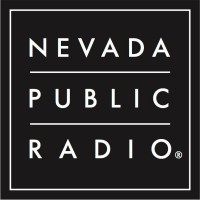 Nevada Public Radio | KNPR
New UNLV program helps fast track CCSD support staff toward teachership
From teacher shortages to lack of resources, the Clark County School District's struggles are nothing new.
Which is why the "Paraprofessional Pathways Project" at UNLV is working on getting CCSD more teachers fast…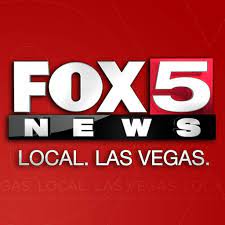 KVVU Las Vegas • Fox 5 News
UNLV program helps fast track dozens of support staff into teaching positions at CCSD
New funding opened a program at UNLV last year to attempt to make a dent in the teaching shortage at the Clark County School District. The first cohort graduated from the Professional Pathways Project this summer and are now teachers at the school district. Maria Romero was among the 36 graduates of the program and is now a first grade teacher at Harris Elementary School…
UNLV program helps paraprofessionals become teachers
Maria Romero has always wanted to be a teacher, but after her son was diagnosed with autism, her focus was on meeting his needs. Years later, she's now realizing her career dream thanks to a UNLV program that helps those already working in schools earn a bachelor's degree and become a licensed teacher…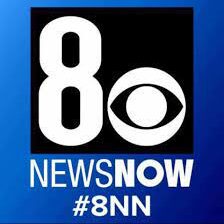 KLAS Las Vegas • 8 News Now
UNLV program helps paraprofessionals become teachers
Staffing issues continue to plague the Clark County School District but there is a program at UNLV that is attempting to help fill the gap. UNLV's Paraprofessional Pathways Project is helping new educators transition to a full-time teaching career…
UNLV gradúa Maestros en solo un año
Ante la falta de maestros en las escuelas del estado, la Universidad de Nevada ha creado un programa de licenciatura para los ayudantes de instrucción y personal de apoyo.
KTNV Las Vegas • 13 Action News
UNLV offers fast-track teaching program to assist with teacher shortages
In an effort to combat the current teacher shortage in the valley, UNLV has created a program to get more teachers into schools throughout Clark County.
"I have never had a life-changing experience like this one because this really opens the opportunities for people like me," said Maria Romero, program coordinator for Nevada Graduates…
UNLV Program that fast-tracks pathway to becoming a teacher sees success
The effort to fill teaching positions in our schools continues.
Educator shortages are leading to teacher burnout, and students are also feeling the impact.
A UNLV program is meant to get teachers into our classrooms at a time when they're needed the most….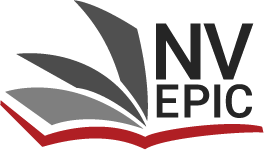 Cohort 5 Applications Open Now
Interested in applying for the Paraprofessional Pathways Project (PPP) program?
We are accepting applications now through November 12, 2023.
Click Apply Now below to learn more.
Click a date below to register to attend a virtual information session!
Send us a message via the contact form below — a PPP Team Member will respond in approximately 72 business hours.