Apply November 15, 2023 and begin your journey December 2023!
Are you ready to move Nevada Forward?
The UNLV College of Education's A-ARL program provides a fast-track, high-quality pathway for those with a bachelors degree to earn a Master of Education and complete qualifications for teacher licensure in a single academic year. We even have funding through the Nevada Educator Preparation Institute & Collaborative (NV-EPIC) to support at least 75% of the cost of completing the A-ARL Master of Education program. The College of Education, along with various community partners, is also building a network of support committed to your success, and the Nevada Department of Education has committed funding to help expand the reach of UNLV's A-ARL pathway to licensure.
Is UNLV's AARL program right for you?
If you answer YES to ALL of these questions, this program may be a good fit.
You are not a licensed teacher

You have a bachelor's degree from an accredited institution

You are interested in working in early childhood education (birth-2nd grade), elementary education (K-5), or special education (K-12).

You are comfortable working in a fast-paced, dynamic learning environment
The UNLV College of Education also offers an Alternate Route to Licensure (ARL) program that has a less-accelerated timeline. Note: Tuition/Fees for this program are not covered by NV-EPIC. Click here for more information.
What makes A-ARL

different?
The program uses a cohort approach, which values relationship building and nurturing a community of learners. Why? Because the best way to move Nevada forward is to prepare diverse individuals with other diverse individuals who bring rich and unique experiences to the table. The goal is to develop a community of educators to serve our communities .
ACCELERATED CURRICULUM TO MEET THE NEEDS OF WORKING PROFESSIONALS
A-ARL moves fast! But the program provides a high-quality experience tailored to the needs of working professionals that doesn't sacrifice quality, time with your families, or take you away from your other responsibilities. Program courses are offered in a variety of online and in-person formats tailored to meet student needs by program area.
OPPORTUNITY TO LEARN AND WORK AT THE SAME TIME
Candidates who enroll in the A-ARL program are required to hold employment as a classroom teacher while completing program requirements. Passing Praxis or CBEST qualifies you for initial ARL license with the Nevada Department of Education. Those who receive an ARL license can be employed as a licensed teacher, earning a teacher's salary, developing skills in their own classroom.
Professional Development & Microcredentialing
Not everything will be learned in the classroom—UNLV's or the school where you teach. The program offers world class professional development to give you new perspectives and ideas about how teachers move Nevada forward. NV-EPIC compliments A-ARL by offering free microcredential courses in partnership with the Clark County School District (CCSD) designed to provide you with the tools and resources you need to be effective in a constantly evolving educational landscape.
Continued Mentoring & Support
Developed in partnership between the Clark County Education Association (CCEA), the Public Education Foundation (PEF), CCSD, UNLV, and other partners, UNLV and NV-EPIC will support you with mentoring and induction for your first three years as a classroom teacher after the program ends. Why? Because your success as a teacher moves all Nevadans forward.
Costs never seem to stop rising. Gas prices, grocery prices, and even the price of your morning cup of coffee are skyrocketing. So, funding has been secured, at this point, to cover up to 75% of program costs for those who are both admitted to UNLV and accepted into the A-ARL program.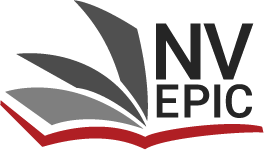 Cohort 5 Applications Now Open
The NV-EPIC Team is excited to accept applications for Cohort 5 of the A-ARL program.
Applications are due November 15.
Accepted students begin their Bridge Experience on December 16, 2023.
Click the button below to access an Info Session recording.
If you still have questions not answered in this video, please send us a message.
Send Us Your Questions
Have questions about the A-ARL program? Send us an email and we'll get back to you in 48-72 hours.